Are you looking for a luxury wedding planner with an eye for detail to help you plan the wedding of your dreams?
Elegant Weddings… Outdoor Weddings… Destination Weddings in Paris… New York City Weddings… Destination Weddings in the Dominican Republic… Wedding Castles… Luxurious Weddings… US Wedding Castles
À Votre Service Events is "at your service!"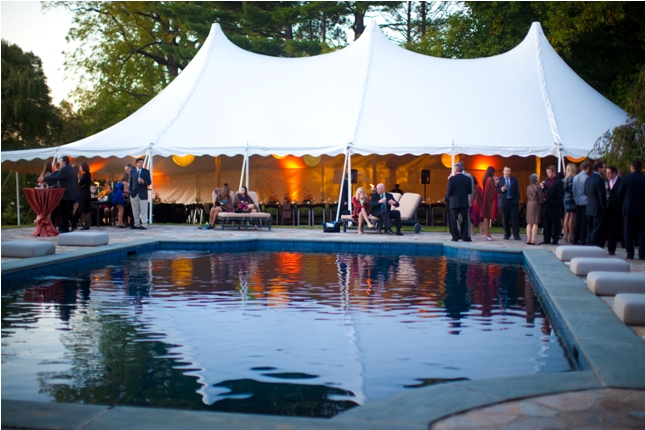 Imagine a wedding day that is exactly what you dreamed it would be …  gorgeous wedding flowers, a luxurious wedding venue, breathtaking table settings and the joy of joining your life with your soulmate in an unforgettable setting.
Chic … Romantic … Breathtaking  … Sophisticated
You can have it all and À Votre Service Events can help.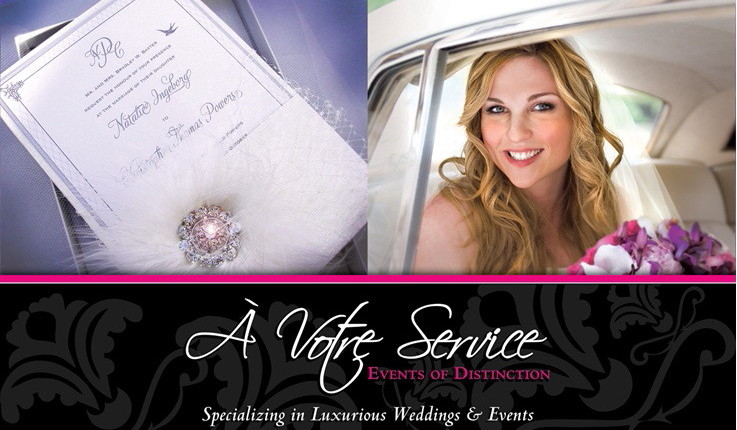 Great Attention to Detail
À Votre Service Events, LLC is an international luxury wedding planning company led by Marie Danielle Vil-Young, a former scientist who launched her event planning career as a NY wedding planner.
Marie Danielle's natural instinct for design and great attention to detail are the foundation of her award winning luxury wedding planning company, reputation for delivering elegant weddings and unforgettable weddings experiences.   Our company as been recognized by the Wedding Wire with their Brides Choice 2011 award and as The Knot Best of Weddings 2011 Pick .  À Votre Service Events, LLC has been featured in premier publications that include The Wall Street Journal, the Ritz-Carlton worldwide in-house magazine, Weddings by The Ritz-Carlton.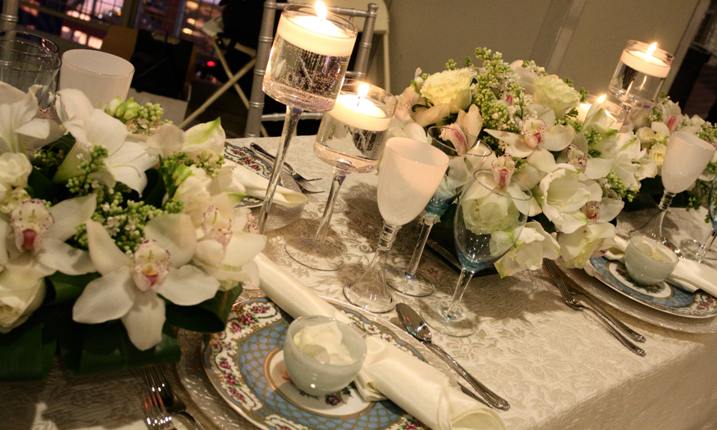 Why engage À Votre Service Events to plan and coordinate your wedding?
We can help you enjoy the wedding planning process.   Clients benefit from working closely with Marie Danielle to get crystal clear about likes, wants, needs and desires for their wedding experience.   We'll integrate our knowledge of what you love with our years of experience in the wedding planning and event planning industry to bring your wedding dreams to reality.   Our talented team will even help you think of new and exciting ideas to make your wedding a WOW experience.
Inspired by wedding magazines?  Just wait until you meet luxury wedding coordinator and planner Marie Danielle. Brides love Marie Danielle and so will you!
"A Votre Service was an outstanding wedding and event planning service that I feel so grateful to have found for my wedding planning. Danielle, the head wedding planner, was an amazingly organized and sincerely sweet woman to work with. Danielle thinks of everything!!!! There was not one detail forgotten throughout the entire wedding planning process. Danielle was always available for phone calls, which for me were very frequent and often at night. She helped to keep me, my fiancé, and my parents calm and organized at all times. Danielle has exquisite taste and was always receptive to my ideas. She was able to create the exact look I wanted for my reception while staying to our budget. She knew how to get the best deals, while keeping the finest quality. A Votre Service created the wedding of my dreams, in fact the wedding that went beyond what I had ever imagined. It was magical and I am so grateful to Danielle and her team. I HIGHLY recommend A Votre Service for your wedding or event. They are simply the best!"
-Natasha Kline Bride
"First of all, I just want to say thank you!! You were an absolute god send.  Danielle, you have been an absolute pleasure to work with.  Thanks for keeping me (and also my groom) sane and very relaxed throughout the planning process.  Thank you for your lighting speed of responding to our many emails and always being on top of everything.  Knowing that you are 200% on top of things and knowing that our wedding was in great hands meant we could focus on the other aspects in this Project marriage; namely, getting settled here in Hong Kong. Well, I had high expectations from you after our initial meeting.  But you still managed to exceed our expectations."
-Denise Tso Bride
"I became engaged in February. I have no family who live in NJ and knew I wanted a wedding planner to assist me in planning my wedding. I did a search and A Votre Service Events was first on the list. I called on a Sunday and Danielle, the owner, answered. We had a great conversation and I was immediately sold without even meeting her. Her passion she expressed through her voice about planning weddings was apparent and the fact the she answered on a weekend was impressive! The other wedding planners I called did not answer and when they returned the call 3 or so days later I did not get the same response. Danielle's service she provided for me was amazing. She completely understood my vision and always recommended great vendors. Come my wedding day I had no nerves because I knew that Danielle would do an amazing job and she did! My wedding was just what I had envisioned! I HIGHLY recommend A Votre Service Events to assist with planning your wedding."
-Julie Benton Bride
Premier Service and Premier Locations: Our relationships with top service providers (e.g, wedding florists, luxury wedding venues, wedding photographers, wedding caterers, etc.) result in direct benefits to our clients.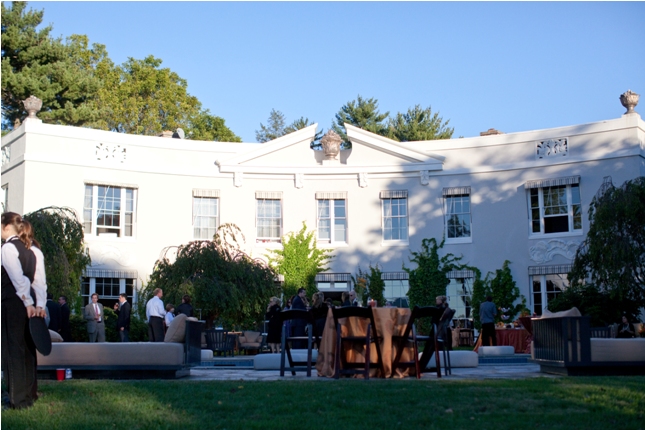 Enjoy Piece of Mind – We'll take care of the details.
We will work closely with you to design, plan and coordinate the wedding of your dreams.   We take away the stress and worry of the wedding planning process so you can focus on creating wonderful lasting memories of the joy and excitement that comes with getting married and planning your special day.
Create a wedding experience with the "WOW" factor  for your guests!
Every one of our clients is special and every detail of your wedding experience will be customized with YOU in mind.   We are committed to helping you design a wedding day experience that reflects your unique personality, background and life lessons to create a WOW wedding experience for your guests.
Now that you know what we do, here's the bad news.   Our services are not for everyone … We only work with couples that love the finer things in life, appreciate the value of quality and dream of creating a unique and memorable wedding experience for their guests.   If this describes you, we would love to help you bring your wedding dreams to life.
What's the next step?   Call our offices at 1 (800) 757-0549 to apply for a complimentary 15-minute wedding day consultation.
Alternatively, leave your contact information below and someone from our office will contact you within 24 hours.
At À Votre Service Events we are "at your service."