Wedding season is in full swing, and to celebrate, I would like to share a few tips on creating an elegant wedding:
1) If you have a limited budget, focus on one WOW element that represents your personality and sense of style. Consider a live band or elaborate centerpieces. See example below…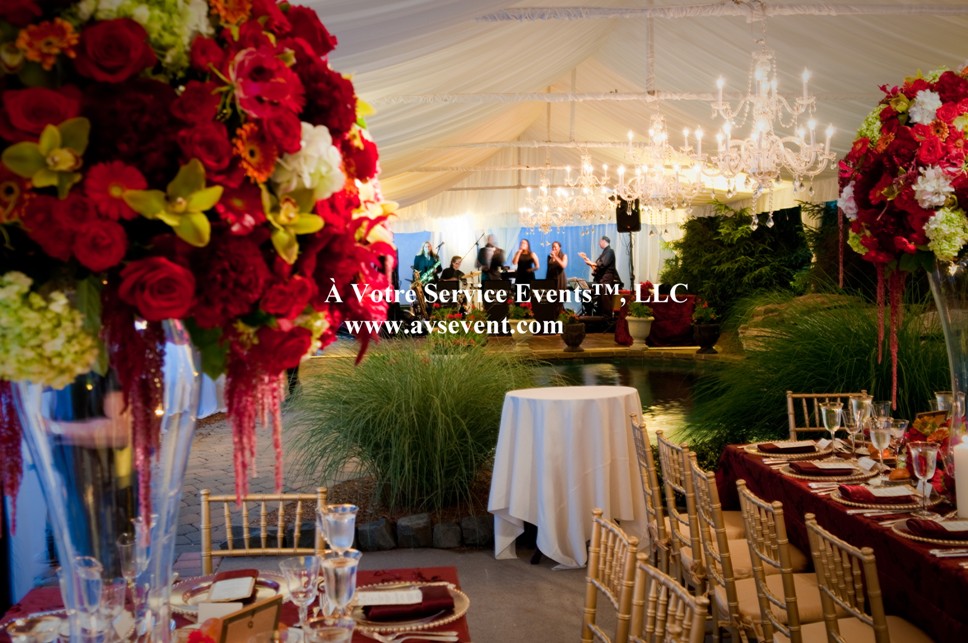 2) Select your wedding colors after choosing the wedding venue. Let the decor of the venue inspire your color selection.  Color can be a great unifying element, as it can be represented in many ways and areas of your wedding.  For example, you can use color accents to tie in elements: flowers, linens, chairs and cushions, signature drinks, custom lighting / GOBO, chargers, glassware, and so on.  See samples below…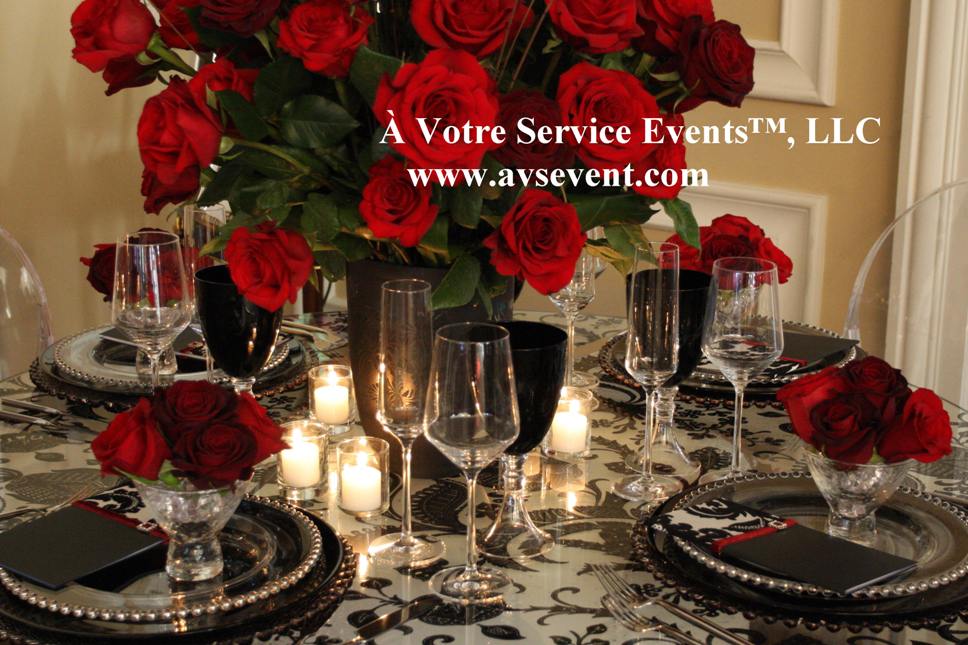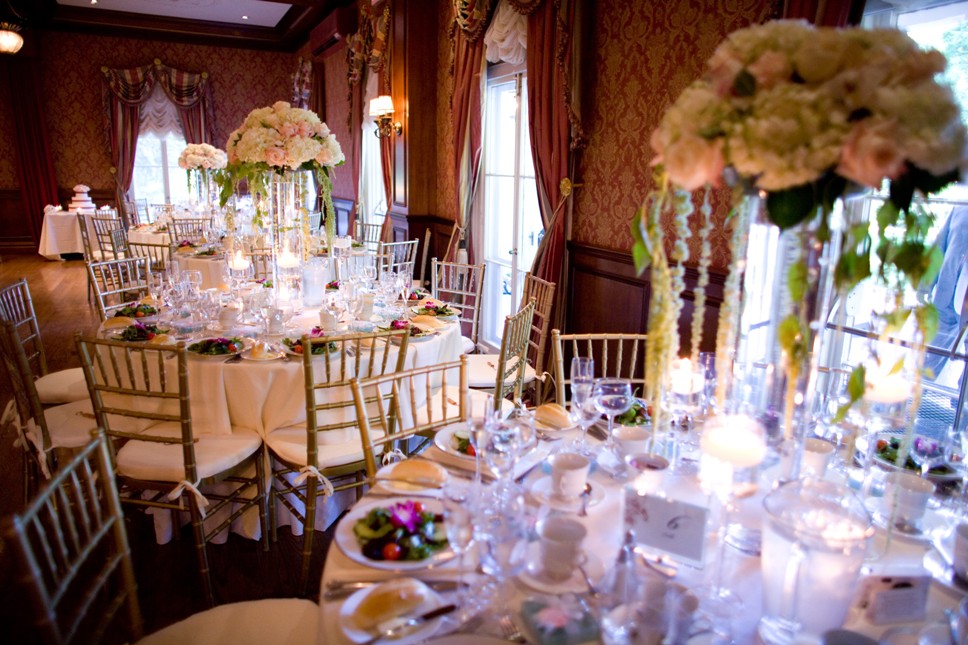 3) Use great lighting to add dimension, depth and a sense of drama to your wedding day décor; cool GOBOs and patterns can add texture to the walls, ceilings, flooring.  See some great examples below…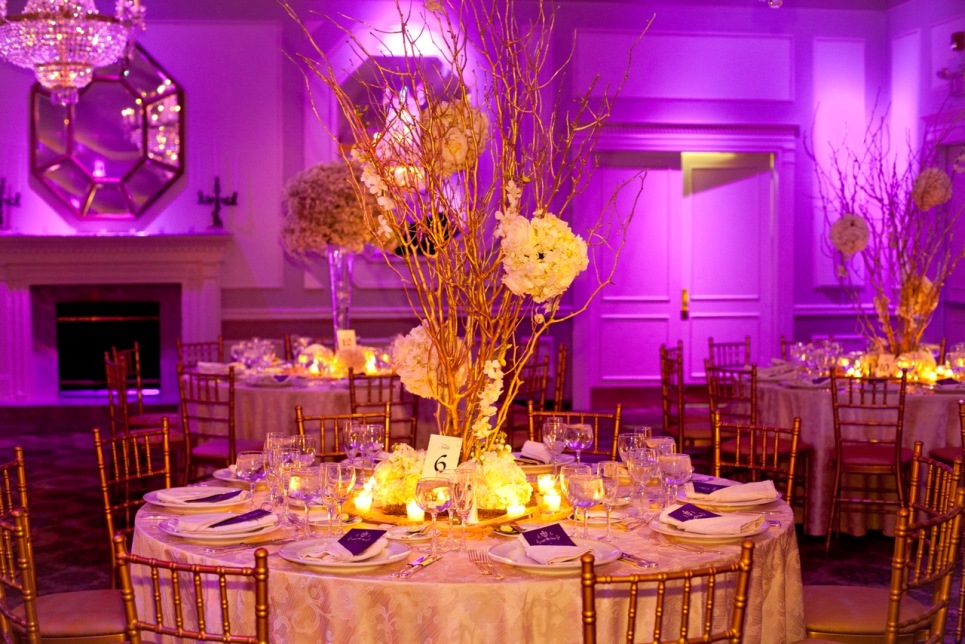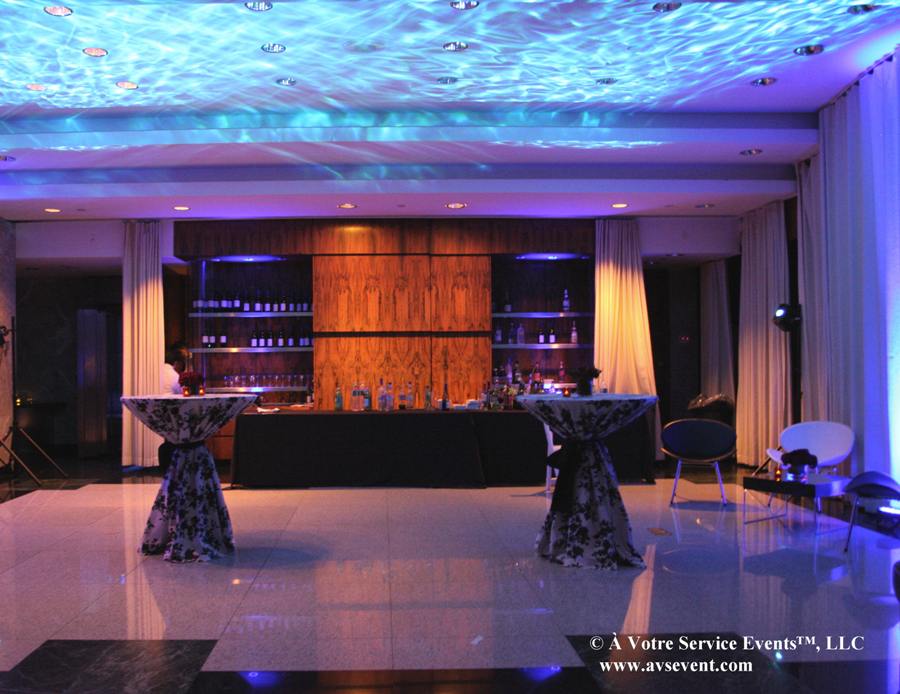 4) Use varying heights to create memorable centerpieces and tablescapes. Hanging centerpieces are an elaborate way to create a lasting impression for your wedding guests, but low floral arrangements can be equally elegant.  Check out our recent displays below…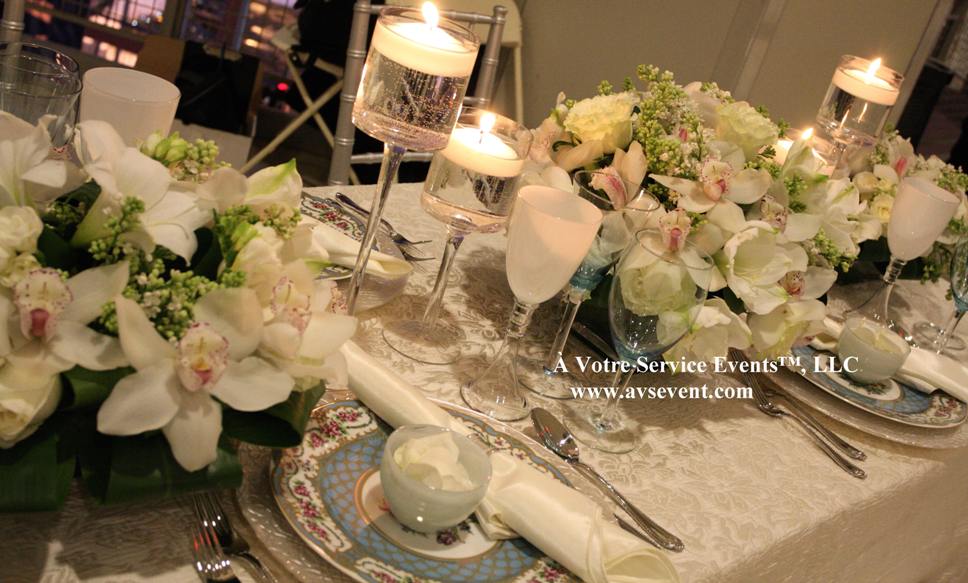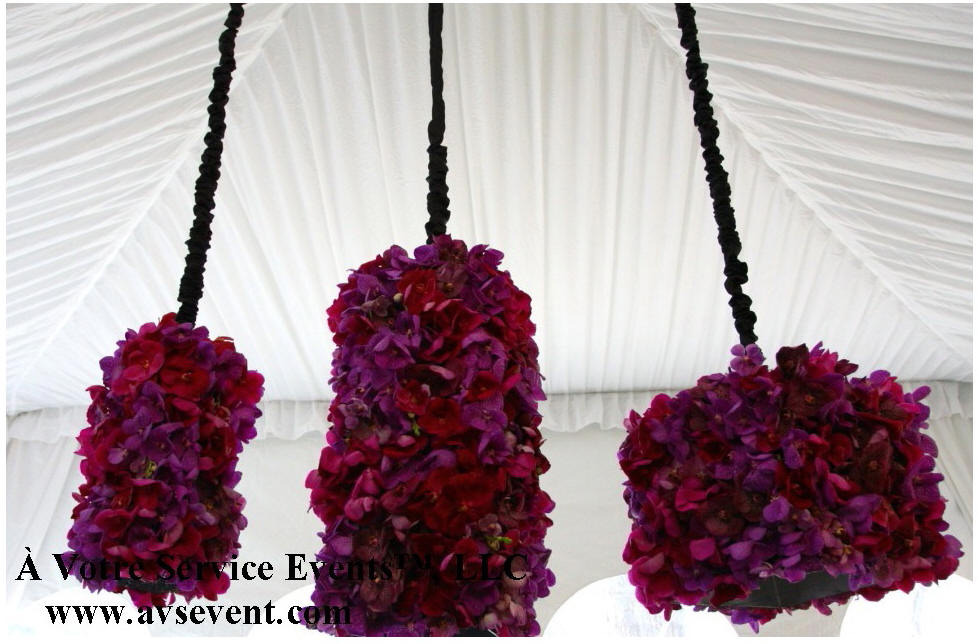 5) For a final touch, don't just see the color, feel the color!  Textured tablecloths and napkins can be an inexpensive extra "touch" that will allow your guests to experience a bit of luxury throughout your wedding day in the most unexpected places..  You can use textured paper for your invitations, menus and escort cards.  Choosing any or all of these tips can add some flavor to your wedding and make it appear that you have spent a fortune without having to!  Check out the texture in the linen below…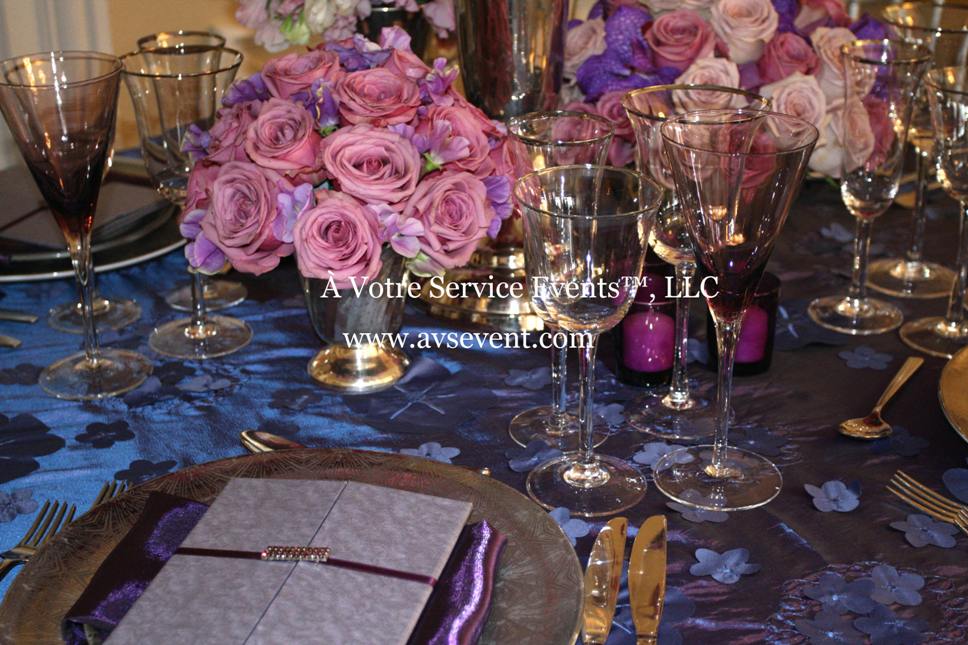 For more ideas, be sure to visit our website at www.avsevent.com, or feel free to contact us at (800) 757-0549 and we will be happy to help you design the look of your wedding.
We hope this post was helpful to you, please leave a comment below.